Hello Ladies,
Im sorry because this entry is diffrent from the others. I do have some new things to be uploaded but im trying my best to do it. Well just want to share with you out there about this product. Im sure some of you heard it before. So to those who in the UK(mainly) or anywhere in the world who want to know more about this product, you can contact me :)
Usana & Weight Loss
USANA Nutritionals were named the best of the best when compared to 1,500 other products.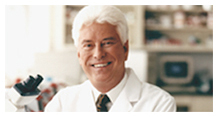 https://www.usana.com/dotCom/index.jsp

Dutch Chocolate & French Vanilla
Item#: 210 & 211
Member's price (£14.20/RM110)
Non-member's price (£15.40/RM132)
Nutrimeal
A quality source of protein, carbohydrates,

dietary fibre

, and many micronutrients in two delicious flavours.
Provides low glycemic

complex carbohydrates

and 8 grams of dietary fibre per serving.
NUTRIMEAL is a balanced meal replacement drink and a quality source of protein, carbohydrates, dietary fibre, and many micronutrients.
THE BENEFITS OF SOY AND WHEY PROTEIN Each serving of Dutch Chocolate provides 15 grams of soy, whey, and other proteins. French Vanilla NUTRIMEAL provides 15 grams of soy protein. Soy protein is a complete protein, containing all of the essential amino acids in optimal ratios and in a highly digestible form. Whey protein, which is also easily digestible, is an excellent source of amino acids essential for building a healthy body.
LOW GLYCEMIC CARBOHYDRATE AND FIBRE NUTRIMEAL has low-glycemic index of 23, to help reduce carbohydrate cravings and deliver sustained energy throughout the day. Each serving also contains 8 grams of high quality dietary fibre.
Fibergy™
Almond Crème & Peach Mango
Item#: 220 & 221
Member's price (£14.20/RM110)
Non-member's price (£15.40/RM132)
FIBERGY™ is an advanced fibre drink mix providing 14 sources of dietary fibre

FIBERGY™ contains 12 grams of soluble and insoluble fibre in each serving–more than twice the amount of other fibre products

FIBERGY™ is a good source of potassium.
FIBRE IN THE DIET
FIBERGY™ is the easy and delicious way to get your daily requirement of healthy fiber. The FIBERGY drink has a 2:1 ratio of soluble to insoluble fiber, which is ideal for health. FIBERGY™ is an excellent source of dietary fibre.
FIBERGY™ DRINK MIX
With a smooth texture and great taste, FIBERGY is something you will look forward to every day. The high fibre content also will leave you satisfied, so you won't be looking for a snack an hour later.
A serving of FIBERGY contains 12 grams of fibre from 14 different sources. Consuming multiple sources of dietary fibre can be beneficial because different types of fibre (oat bran, citrus pectin, etc.) provide specific benefits and act in different ways in the body. FIBERGY is available in two delicious flavours: Almond Crème and Peach Mango.
LOW-GLYCEMIC FORMULA
Avoid the frequent cravings and health risks associated with a high-glycemic diet. FIBERGY is low glycemic, providing sustained energy and greater satiety throughout the day.
USING FIBERGY™
Add two scoops of FIBERGY to 220 mL of cold water. Blend or shake. You may also mix with juice, skim milk, or soy milk.

What are Essentials?
USANA's foundation products are the ESSENTIALS™–the advanced nutritional products that everyone needs to take every day. They are designed to provide optimal nutritional support. The ESSENTIALS for adults are a combination of two products packaged as one:
AO PRO, a comprehensive formula of vitamins, antioxidants, and other important nutrients that every adult needs every day for efficient cellular metabolism and to counteract the damaging effects of free radicals.

CHELATED MINERAL, a full-spectrum blend of essential minerals and trace elements in a balanced, highly bioavailable formulation. When taken together with AO PRO, these supplements complete the nutritional foundation for every adult.
ESSENTIALS™ (AO PRO+CHELATED MINERAL)
Member's price (£34.40/RM194)
Non-member's price (37.20/RM233)
Tablets / Box: 168
AO Pro
USANA's Essentials, including AO Pro, are designed to support general health and well-being and to combat the damaging effects of free radicals (potentially damaging, highly reactive molecules). Together with Chelated Mineral, the Essentials provide the advanced nutritional foundation that every adult needs every day for lifelong health.
Daily stress and environmental pollutants bombard us with ever more free radicals. Diets high in processed foods and fewer whole, unrefined foods have further increased the need for antioxidant supplementation. AO Pro offers advanced levels of high quality, highly bio-available antioxidants to meet this increased need. In addition to comprehensive antioxidant protection, AO Pro offers nutritional support.
Delivers a spectrum of essential vitamins, minerals and cofactors needed for optimal health

Contains a range of antioxidants for body protection from oxidative stress
Chelated Mineral
Chelated Mineralis designed to support general health and well-being and to combat the damaging effects of free radicals, by providing balanced amounts of important minerals. Minerals play many essential roles in the body. Many vitamins and enzymes need a mineral co-factor for proper function.
MINERALS—A BALANCED BLEND
Combats damaging effects of free radicals with balanced amounts of important minerals

Provides essential minerals to maintain healthy immune and metabolism functions
Guideline for weight lose program, from here;
http://products.usana.com/en/products/us/macros/reset/index.shtml
Transform phase.

Replace two meals with Nutrimeal™ meal replacement shakes.

Eat one USANA® bar for a snack.

Eat one low-glycemic meal and one low-glycemic snack.

Begin following a moderate

exercise

program. Start by working up to 10,000 steps.

Take your ESSENTIALS™ or HEALTHPAK 100™.
Exercise
Fitness is the fast track to health

While using the RESET kit, you should try to walk up to thirty minutes a day, or about 3,000 steps. Once you begin eating more calories again, it is critical that you make a moderate, consistent exercise program a part of your daily life in order to both continue losing weight and to take advantage of the many health benefits that exercise can bring into your life. Exercise burns calories to speed up weight loss, it builds muscle mass, which raises your metabolism, and it helps reduce stress and depression, which can lead to overeating for many people.
Low glicemic meal and snack
Low-glycemic breakfasts
Start your day with a

healthy breakfast

to boost your metabolism. Eating low-glycemic foods will give you energy to get through the morning and won't leave you feeling hungry again an hour later. Try these suggestions for a healthy breakfast:
A USANA NUTRIMEAL™ shake

100% stone-ground, whole-wheat toast topped with low-sugar,

natural peanut butter

and sliced banana

Light yogurt mixed with fresh fruit and low-fat granola or bran buds

Steel-cut or old-fashioned

rolled oats

cooked in fat-free milk mixed with

dried apricots

and nuts
Low-glycemic cold cereal (look for whole grains, oats, and bran) with low-fat milk and fruit;

hardboiled egg

Whole-wheat pita stuffed with scrambled egg; fruit

Sourdough

French toast

topped with natural applesauce

All-bran muffin with low-sugar fruit topping; fruit

Buckwheat pancakes topped with fruit

Multi-grain waffles topped with natural applesauce

Pumpernickel

toast topped with melted low-fat cheese; fruit
Rye toast topped with

light cream cheese

, fruit

Vegetable omelet; extra lean turkey bacon; whole-grain toast

Low-fat cottage cheese with fresh fruit and almonds
A light afternoon meal will help you get through the day. If you order out, substitute vegetables or cottage cheese for high-glycemic sides such as chips or fries, choose whole-grain breads, and include some low-fat protein. Here are some other ideas for lunch:
Homemade or canned soups–vegetable, lentil, black bean, split pea, minestrone, or barley (feel free to add extra vegetables)

Sandwiches made with

lean meats

on whole-grain wheat, rye, pumpernickel, or pita bread; fresh vegetables; fruit salad

Veggie burger

with lettuce, tomato, onion, and mustard on whole-wheat bun; cottage cheese

Pasta salad

with vinaigrette dressing; assorted fresh vegetables and low-fat cheese

Mixed green salad with grilled chicken and vinaigrette dressing; whole-wheat toast topped with natural peanut butter

Vegetable quiche; sliced tomatoes; fruit

Light yogurt with fruit; whole-grain muffin with melted low-fat cheese
Enjoy the many low-glycemic possibilities available for dinner. Watch out for high-glycemic side dishes and large

portion sizes

that could sideline your

weight loss efforts

. Here are some tips to keep your dinner healthy:
Limit intake of high-glycemic starches–baked or instant mashed potatoes, fries,

instant rice

, boxed side dish or stuffing mixes, refined white breads
Choose low-glycemic starches like pasta salad, whole-grain or sourdough breads,

baked sweet potatoes

, small new potatoes, corn, peas, or basmati rice

Fill up on fresh, non-starchy vegetables and leafy green salads

Include lean meats, such as chicken and fish, or substitute legumes for protein

Try any of the breakfast or lunch suggestions for your evening meal
You may not be able to have your cake and eat it too, but you can eat some tasty low-glycemic treats. Try some of these sweets for dessert:
Sugar-free jello or pudding layered with fruit

Natural applesauce with light whipped topping

A small piece of dark chocolate

A few chocolate-covered strawberries

A few chocolate-covered almonds or peanuts

A couple

oatmeal cookies

with low-fat milk

Poached fruit

A root beer float with low-fat vanilla ice cream and sugar-free root beer

Baked apples with dried fruits and nuts
Snacking can be the quickest way to undo all of your weight loss efforts. You can stay on track by grabbing some healthy alternatives when you get the munchies. Try these smart snacks:
A USANA NUTRITION BAR or FIBERGY BAR™

A small handful of mixed nuts or trail mix

A small bowl of low-fat popcorn

A few whole-wheat crackers topped with low-fat cheese

Celery or a banana topped with natural peanut butter

Some whole-wheat

pita chips

topped with hummus
A handful of

baked tortilla chips

with fresh salsa

String cheese

and an apple

Fresh or dried fruit

A hardboiled egg

Fresh cut vegetables

An

oat bran muffin

A 100-percent-juice bar
Tips for maintaining a low-glycemic diet when eating out
Let's face it, everybody loves eating at a restaurant now and then, but it seems almost impossible to make good food choices when faced with so many options. Here are some suggestions for eating well when you're eating out:
Avoid buffets and other all-you-can-eat restaurants

Don't go when you're starving; eat a small snack first

Limit alcoholic beverages

Keep your hands out of the breadbasket, or even better, ask the server not to bring it

Go for the salad bar

Order items that have been prepared healthfully: steamed, broiled, roasted, etc.

Don't be afraid to ask for substitutions

If portions are large, split yours with someone

Keep low-glycemic foods in mind and order the best choice available
The following are some tips for specific types of restaurants:Chinese
Order traditional dishes that feature moderate portions of proteins (meat or tofu) stir-fried with an assortment of vegetables and flavorful sauces

Avoid the fried foods and white

sticky rice

, order brown rice if available

Broth-based soups like hot and sour, egg drop, or wanton are good choices

Order foods cooked in black bean, oyster,

Szechuan

, or

hot mustard sauce
French
Look for Mediterranean-style items

Avoid the bread and high-fat sauces

Order broiled, steamed, or poached foods

Choose tomato/wine sauces, broth-based soups
Greek
Choose roasted lamb or chicken dishes prepared with lemon and yogurt

Order gyros and

Greek salads

Avoid the filo-dough, mounds of feta cheese, and puddles of olive oil

Try

baked fish

and chicken dishes that are healthfully prepared
Indian
Order healthfully prepared legumes, chicken, fish, and vegetables

Choose basmati rice–as a side or in biryanis–and chapati bread

Try the tomato-based sauces and tandoori dishes

Avoid sauces made with large amounts of coconut or coconut milk
Italian
Steer clear of the white bread and cheesy, creamy sauces

Choose tomato or marsala sauces

Order a half-portion of pasta and combine with a salad

Go for the thin-crust pizza loaded with vegetables and low-fat cheese
Japanese
Try

miso soup

and edamame (soy beans) for an appetizer

Limit the sticky rice (ask if brown rice is available) and avoid tempura

Choose sashimi, yakitori, teriyaki, sukiyaki, and grilled dishes

Order udon or soba noodles
Mexican
Stay away from the cheese and

refried beans

Order grilled seafood and chicken dishes: tacos, burritos, fajitas

Ask for low-fat cheese, whole-wheat tortillas, and

light sour cream

Limit guacamole if watching your weight
Thai
Order dishes that combine proteins (meat or tofu) with vegetables

Choose curry, chili, basil, lime, and

fish sauces

Opt for long-grain rice over white rice

Try pad thai and other stir-fried noodle dishes, ask for less oil to be used in the preparation
Stocking the refrigerator
The grocery store may seem overwhelming when you are trying to eat a low-glycemic diet. Shopping for food shouldn't be stressful. Keep the following tips in mind next time you are at the store:
Don't go hungry; eat a snack to avoid impulse buying

Shop the outside edges of the store first, which is where you will usually find the

better food choices

Check out the ingredients. Limit foods with large amounts of sugar, flour, salt,

refined grains

, and hydrogenated vegetable oil.

Peruse the "Nutrition Facts." Look at calorie, carbohydrate, and fat amounts for each serving. Also look at the fiber, sodium, and sugar content. Evaluate them against your weight loss and nutrition goals.

Focus on making

healthy choices

of whole, unrefined foods.

Stock up on legumes, whole grains, nuts, healthy oils, fruits, and vegetables, low-fat proteins, and light dairy products.
Maintain phase

The Maintain Phase is the healthy regimen you will follow for the long-term. Not only will you look great, the USANA® Nutritionals, including the Macro-Optimizers, can help you feel great when used consistently every day:

Replace one meal with a Nutrimeal™ meal replacement shake, fortified with Fibergy® or SoyaMax™ if desired

Eat one USANA bar for a snack

Eat two healthy, low-glycemic meals and one snack

Continue to develop your fitness level with a consistent exercise program

Take your ESSENTIALS™ or HEALTHPAK 100™ along with any other Nutritionals you have chosen for your needs (see your Independent Associate for more information)
USANA Nutritionals were named the best of the best when compared to 1,500 other products.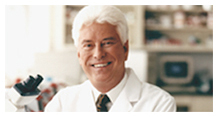 https://www.usana.com/dotCom/index.jsp
Contact me at mylondondeals@gmail.com for further info.
More information about usana, feel free to visit : http://leedssecrets.com/